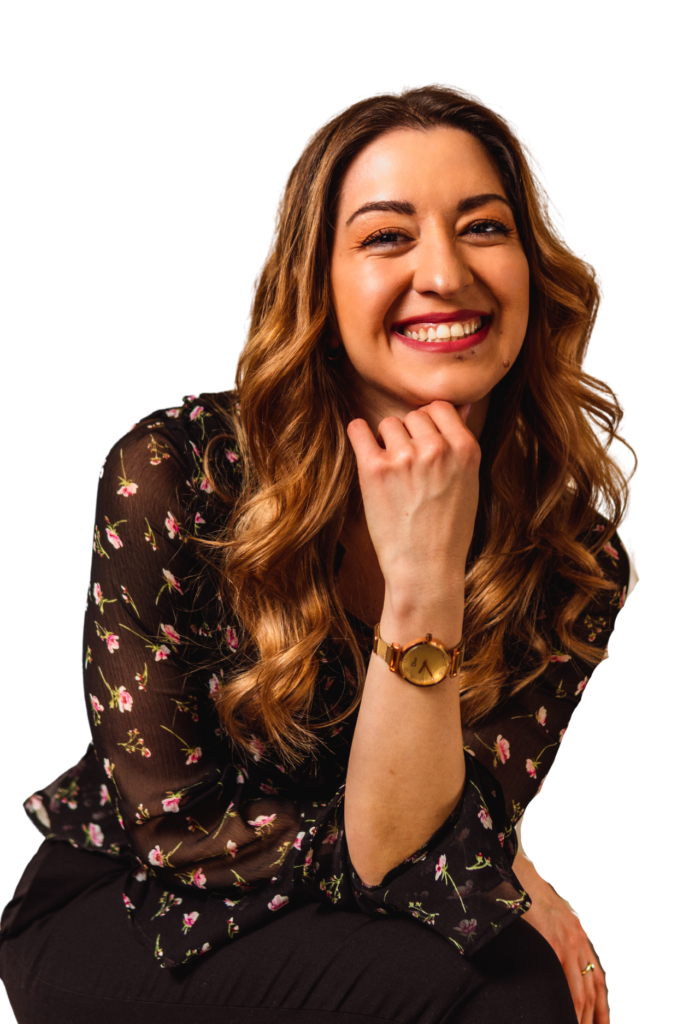 LEVEL UP YOUR INTERVIEW GAME
Interview Mastery Express
Get interview-ready in just one session.
UPGRADE YOUR INTERVIEW SKILLS
Practice one-on-one with an experienced interviewer, in a safe space, before your upcoming interview.
I'll help you develop a winning interview strategy, overcome interview anxiety, and feel confident to answer any interview questions that come your way.
Interview Mastery Express is for you if you...
You want to nail the interview and get the offer. Simple as that. We'll work together to review the role and company, identify your unique selling points, craft powerful career stories that interviewers love to listen to, and prepare for common interview questions. You'll basically be practicing with an interviewer before your real interview, and receiving real, constructive feedback and an action plan.
You are good at interviewing, but just need to freshen up your skills so you ace your next interview. You will not only sharpen your interview skills, but you will also get a serious confidence boost, helping you to stand out among other candidates.
Let's break it down to see exactly what you'll be getting:
You'll receive a workbook with valuable frameworks and short exercises to fill out to ensure we make the most of our session and you get the personalized support you need.
A 75 MINUTE SESSION WITH YOUR COACH
We'll work together one-on-one to assess your current skillset, do a mock interview tailored to your unique situation, get feedback and develop effective strategies to ace your next interview.
The recording will be shared with you so you can listen back and practice as many times as you want.
Within 24 hours of the session you will receive a personalized action plan, so you can continue to improve your interview skills.
"After just one session with Matilda I got 2 offers.
Best money spent."
"My problem was not that I wasn't getting interviews. I was just not getting offers. It was always the same "thank you but we have decided to proceed with another candidate." And they were never sharing feedback. Turns out I was doing it all wrong. After just one session with Matilda I got 2 offers. Best money spent."
Isabelle V.
Account Manager | Belgium
LET'S GET INTO THE DETAILS
A CAREER CHEERLEADER (ME!)
LONG STORY SHORT, YOU WILL BE GETTING
A personalized, done-for-you interview prep strategy
that works!
"They asked me exactly what we prepared for."
"I hadn't had an interview in 10 years, so when we were let go because of a restructuring, I didn't know where to start. A family member referred me for a role at their workplace and I worked with Matilda to prepare for the interviews there. Best decision ever! They asked me exactly what we prepared for. The interview felt like a normal chat and I answered all their questions so confidently. I'm starting next week!"
Linda S.
Office Manager | Germany
"I was so afraid of interviewing."
"I spent 3 years outside of the workforce raising my little boy, so when I decided to start applying again, I was so afraid of interviewing. Matilda not only helped me feel confident in my skills, but she taught me tons of tricks on how to answer every possible question. I got 3 job offers and still can't believe it."
Anja P.
Marketing Specialist | UK
"I wouldn't have done it without Matilda's expertise, support and amazing energy."
"Netflix here I come! I wouldn't have done it without Matilda's expertise, support and amazing energy. She helped me prepare for every single round of the long Netflix process, and she was always there to answer my questions, even when I was stressing out about every little thing. She loves what she does and she is SO GOOD at it!"
Anna V.
Specialist | Netherlands
"I implemented it all and surely enough I got the job."
"As a Manager I often interview candidates but when I became the interviewee I just got stuck. A friend recommended Matilda and I am so glad I worked with her. We did a mock interview: she was asking me questions, I was responding and she was giving me specific feedback on each answer. I implemented it all and surely enough I got the job."
Jan N.
Support Manager | Netherlands
"I learned so much and loved her enthusiasm and energy."
"After working for myself for a few years, I decided I wanted to join the corporate world. Matilda helped me identify what skills and experience I was bringing as a small business owner. That was critical to land my current role, as back then I had lost confidence thinking no one would hire me without corporate experience. We prepared for so many different scenarios, common and tough interview questions. I learned so much and loved her enthusiasm and energy."
You know you have what it takes to land the job. Invest in your interview skills today - it's one of the best things you can do for your career.
I'm Matilda, your interview coach (& your cheerleader!)
I'm a job search strategist and career coach who specializes in interview preparation. In the past years, I've helped hundreds of high achievers like you gain career confidence, effectively share their stories, and nail their job interviews. With 10+ years of experience as a recruiter and career coach, I've seen firsthand the power of effective interview preparation.
That's why I'm dedicated to helping job seekers feel confident and prepared for any (really, any!) interview. With my personalized coaching services, you'll learn how to showcase your skills and experience, master tough interview questions, and negotiate your salary and benefits with ease.
My mission is simple: to help you conquer your next job interview. As someone who has been on both sides of the interview table, I know how nerve-wracking the process can be.
But with the right preparation interviewing will feel like a breeze. Talking about your accomplishments won't feel uncomfortable anymore. Answering questions like "What is your greatest weakness" or "Tell me about yourself" won't feel overwhelming anymore. Discussing and negotiating your salary won't feel awkward anymore. Ready to feel in control again (or for the first time)?